Our Story
Hey, this is Matt.
I'm the founder of Birchbury!
I want to tell you the story of how I got started with our flagship shoe, Bramfords.
Ever since college, I've been an avid flip-flop wearer.
I never wore anything else unless I had to for a special occasion.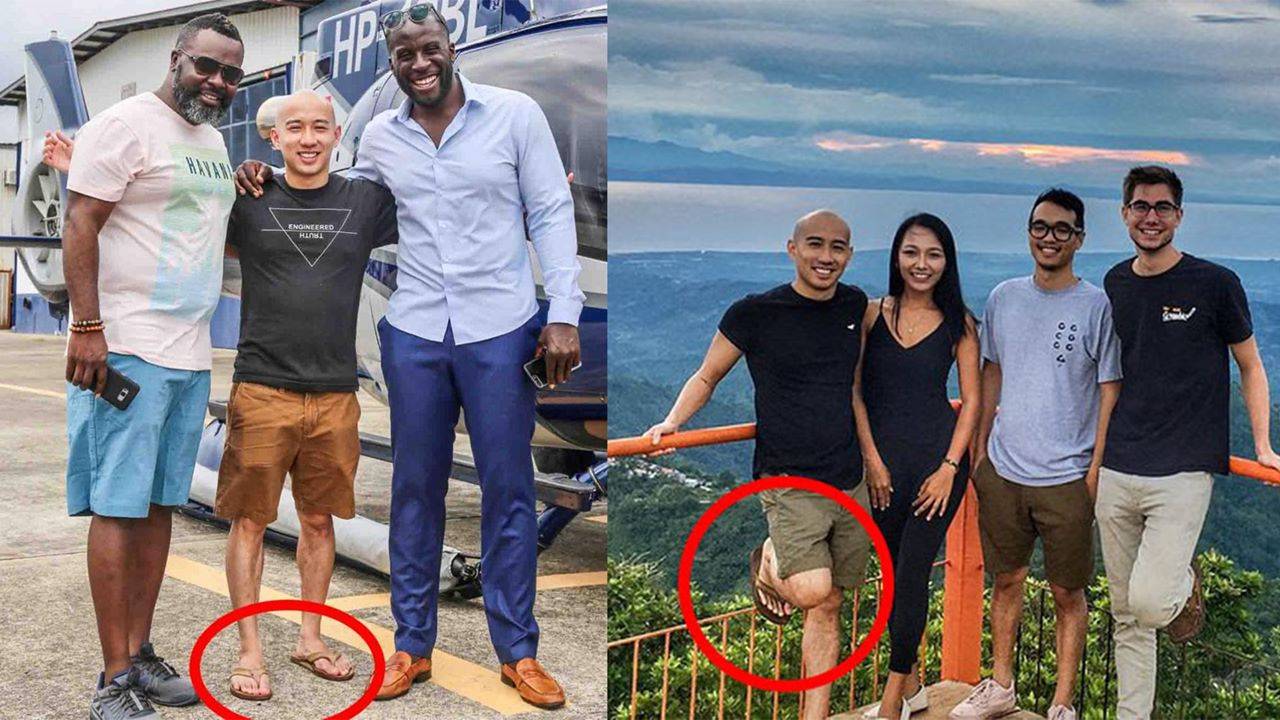 ​
As I turned 30, I wanted to walk around with a more professional look so I tried buying a pair of leather sneakers.
Leather sneakers are perfect for everyday wear.
They're casual enough for a dive bar, but also formal enough for an upscale dinner.
But then I ran into a problem.
Every pair of leather sneakers I bought was uncomfortable.
My toes were not accustomed to narrow toe-box sneakers because I wore flip-flops all the time.
I bought over 10 pairs of leather sneakers, hoping the next one would be more comfortable than the previous one.
I ended up wasting hundreds of dollars for shoes that would hurt my toes and feet within an hour of use.
After trying all of these shoes, I learned there were 3-main reasons why leather sneakers hurt so much:
1. They have a narrow toe-box that forces your pinky toe to curve inward resulting in long-term deformation.
(It also causes a lot of pain in your pinky toe during the break-in period).
2. They're made out of hard leather which presses against your toes.
3. Their outsole is thick and inflexible which constrains your foot's range of motion.
With this list of problems, I went on a search for a shoe designer that could fix these problems while not compromising style.
After filtering several candidates I met Tien, a Vietnamese shoe designer with over 15 years of experience in the industry.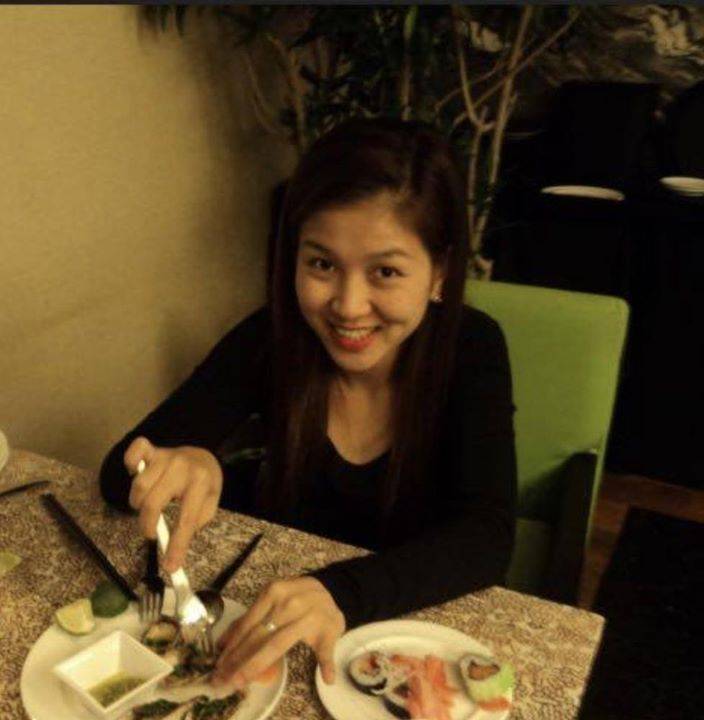 She made the first version of Bramfords based on a brief I gave her: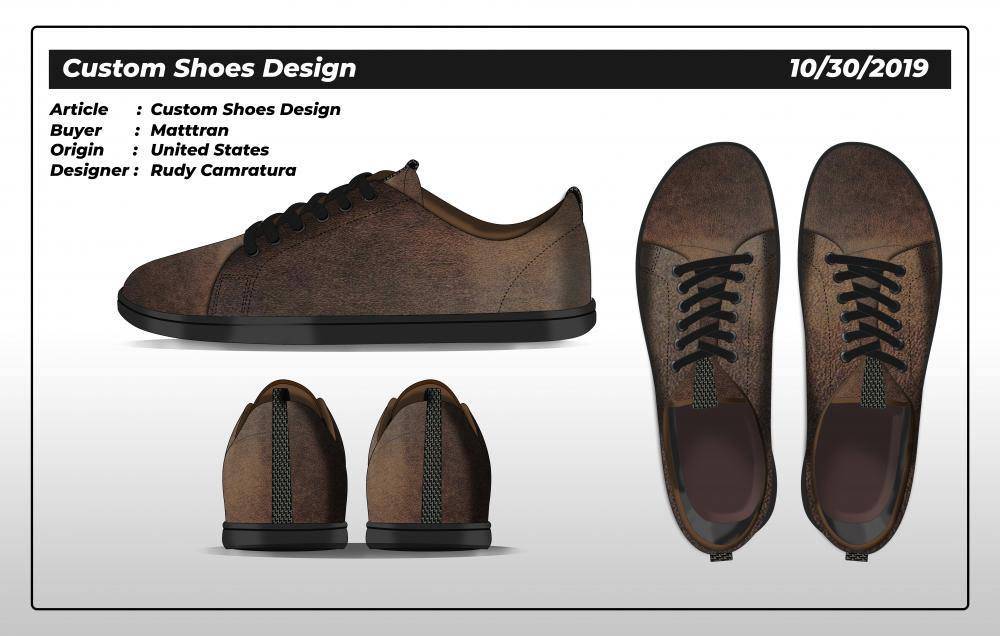 Which ended up looking like this: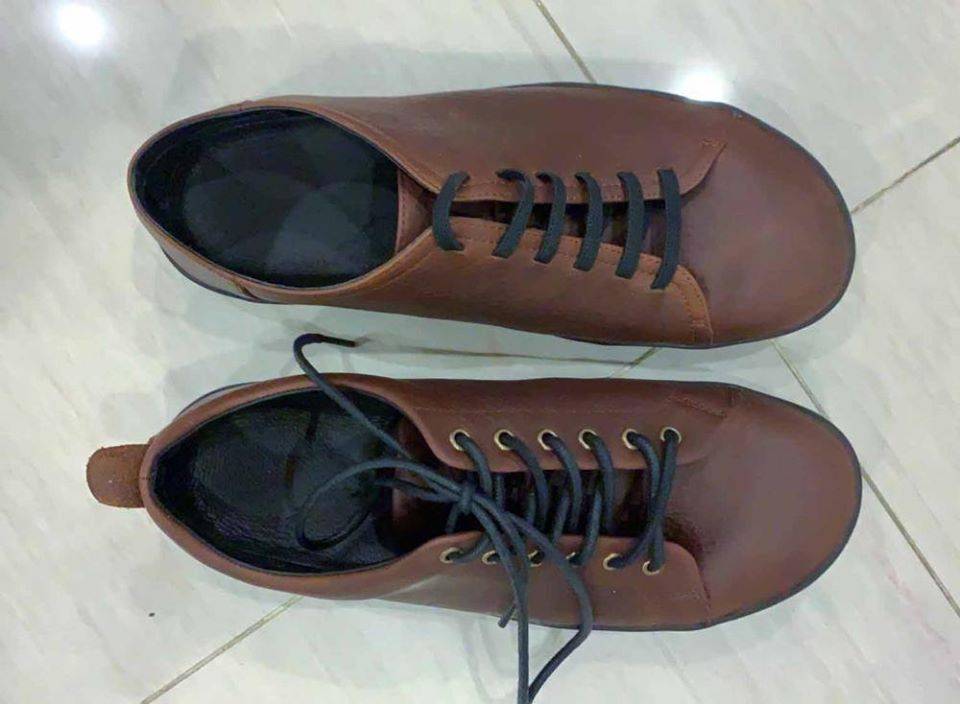 The first version was impressive.
She already fixed 2 of the main problems with leather sneakers today.

1. The first version had a wide toe-box to avoid pinching of the pinky toe.
2. It was made out of ultra-soft leather.

Excited by the first version, I flew to Vietnam to meet her in person so we could go over more details.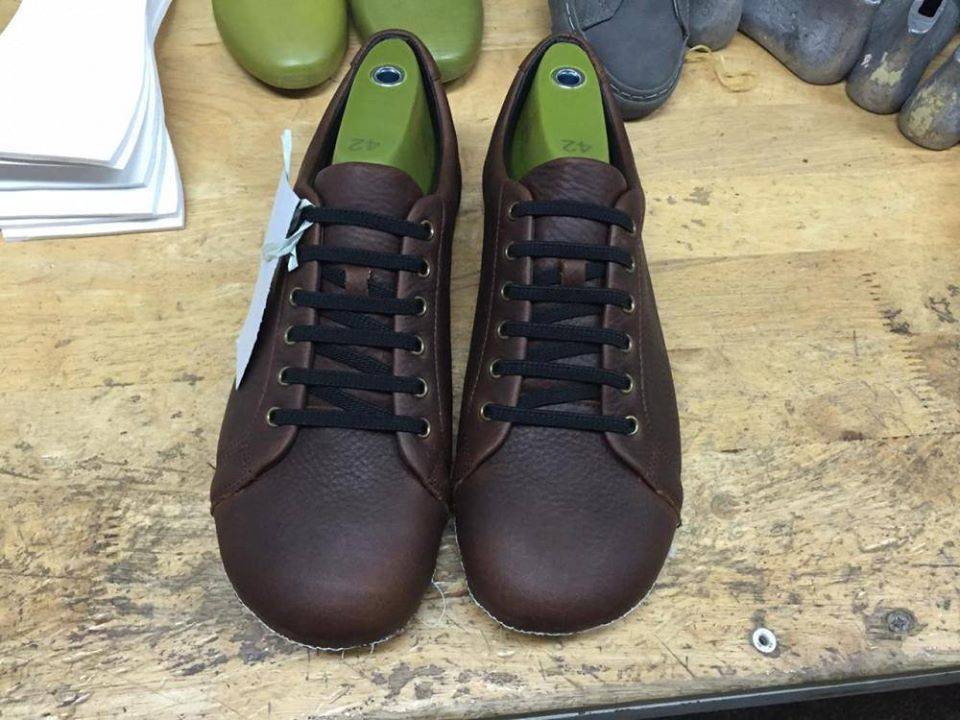 Fast forward to today and the current version of Bramfords look like this: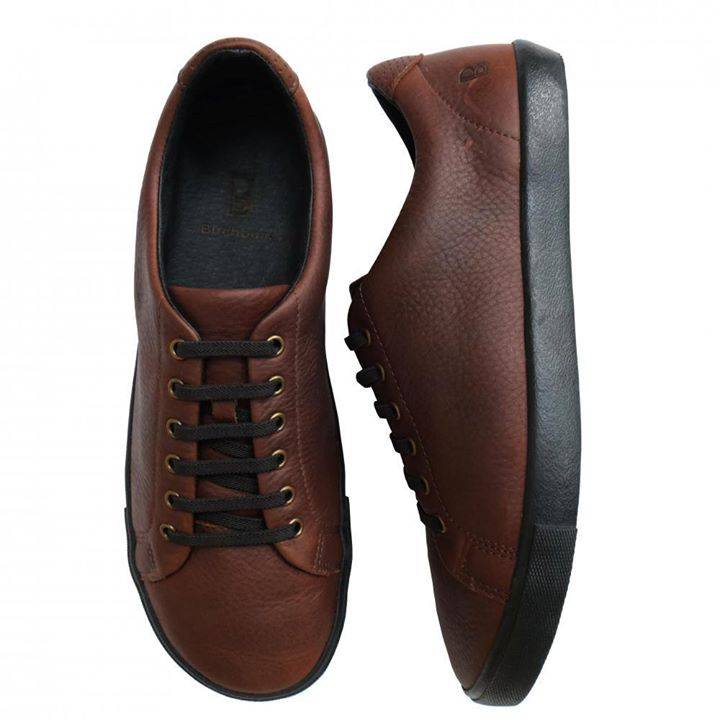 During my visit to Vietnam, we finalized the outsole and insole.
Bramfords' insoles are by Ortholite, the most premium
brand of insoles.
They feel like you're walking on clouds.
We designed the outsole with 2-key features:
The first feature is that it's flexible.
Our outsole allows your foot to have a full range of motion without resistance.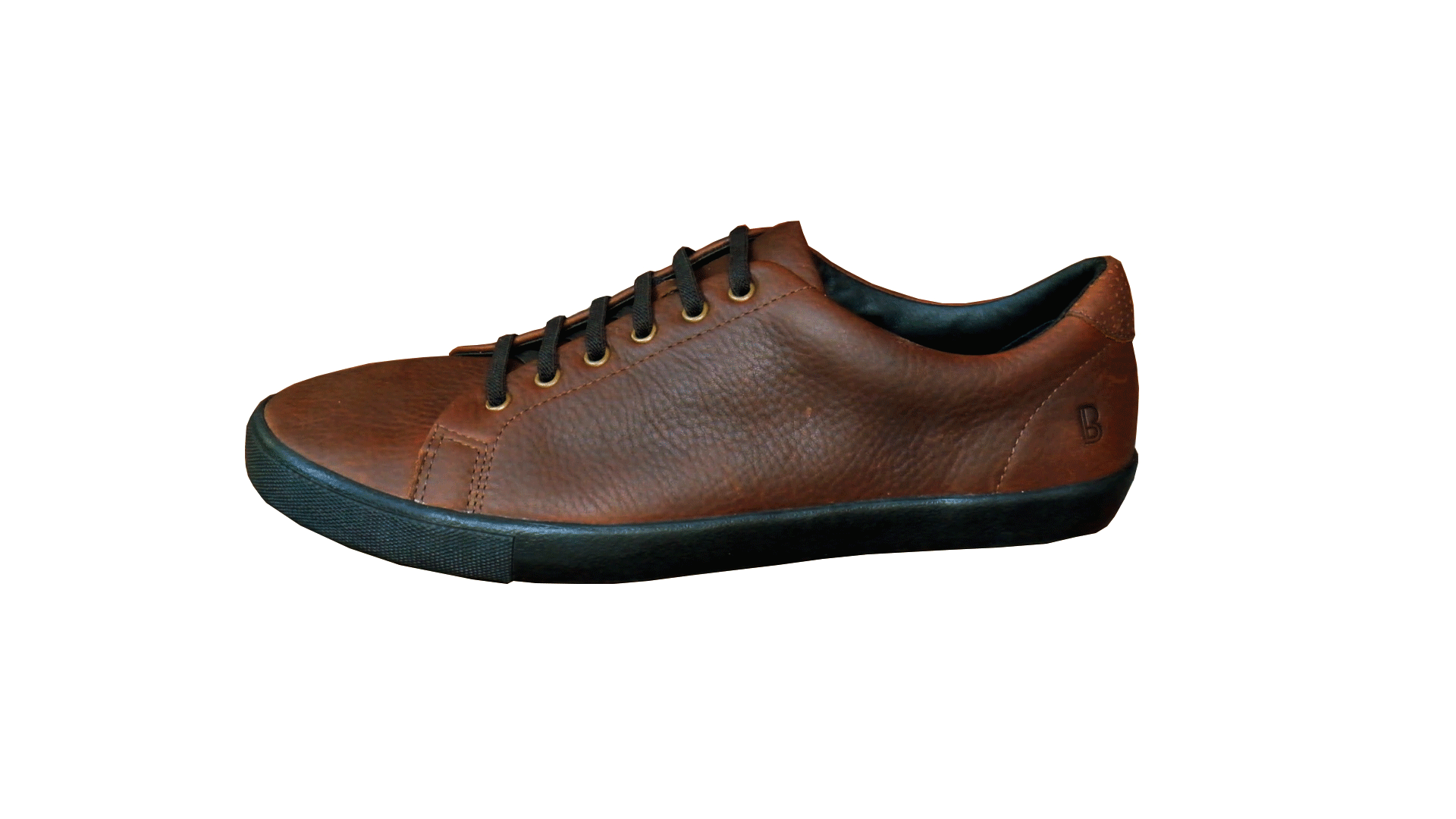 The second key feature is that your foot sits low inside the outsole.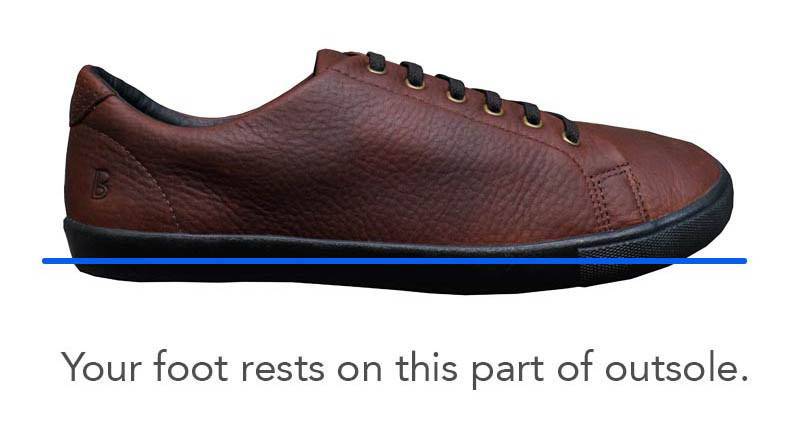 We'll be notifying you through email when we're about to launch! We wanted your foot to sit low inside the outsole so you can feel the ground.
This gives you a minimal and barefoot feel while maintaining comfort & style.
(The insole is removable if you want a genuine zero-drop + barefoot experience, but we prefer having the insole in for comfort).
Because of our low outsole, you're much less likely to roll your ankle in a pair of Bramfords compared to other designer brands.
We've put a lot of thought into making Bramfords as comfortable as wearing a pair of flip-flops.
While still being as stylish as any other high-end designer sneaker.
Because Bramfords are made out of the softest leather available, their retail price will be $150.
Our one-time launch discount price will just be $99.